Overview of open calls
This page offers an overview of bilateral funding opportunities under the Active Citizens Fund open to donor country partners from Norway, Iceland and Liechtenstein. It is updated as regularly as possible but is not guaranteed to be up to date or free of discrepancies.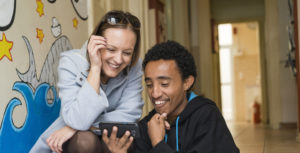 Last updated: 02.11.2023
Active Citizens Fund calls that are open for donor country partnerships:
N.B.: Before sending in an application, be sure to check with the Fund Operator (follow the link with the country name) whether the call is still open. Deadlines can change if the funds are exhausted.
Restricted Ongoing Call for proposals on Bilateral Initiatives (call guidelines)
Deadline: 

31 December

2023, or until the available funds are exhausted
Total budget: 70.000€
Project size: 8000 €
Open Call for Proposals for Bilateral Initiatives (call guidelines)
Deadline: applications are accepted on a rolling basis and decisions are made within two weeks of the submission of applications
Total budget: 20 000€
Project size: 2500€
Bilateral Cooperation (call guidelines)
Deadline: 31 June 2024
Budget: 70 000€
Project size: 15 000€
Bilateral Fund (call guidelines)
Deadline: continuously open call
Budget: 100 000€
Project size: 10 000€
Bilateral relations (call guidelines)
Deadline: 31 October 2024
Budget: 30.000€
Project size: 5000€
A note on funding mechanisms under the Active Citizens Fund: 
There are two main types of projects:
Partnership projects, which are larger and can go over several years. Only beneficiary country project promoters may initiate the project, Norwegian partners may only be invited to join. At present there are no longer any calls for partnership projects remaining in the 2014-2021 programme.
Bilateral initiatives or bilateral funds projects (both terms are used). These finance activities such as partner search, conferences, workshops, study tours as well as outreach activities and are a more flexible source of funding. Norwegian partners may initiate these partnerships.
For the moment, as we are in the last phase of the 2014-2021 program (with the last projects set to end in 2024), there are no calls for partnership projects. There are still, however, many opportunities for bilateral initiatives.Check the links below for country-specific information.
The information above is updated as frequently as possible, but discrepancies may arise. Check out www.eeagrants.org for an overview of all EEA grants (not limited to the Active Citizens Fund).