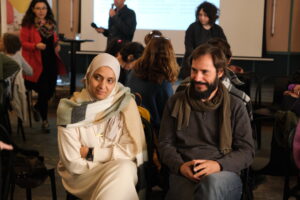 Democracy and its defenders are on the back foot across Europe. Through our yearly event for Civil Society Organisations (CSOs), the Active Citizens Days, we aim to give civil society actors the tools to better carry out their vital societal functions despite the pressures they face from all sides. The Active Citizens Days also aims to give CSOs a space to recharge and network with like-minded actors from other EU countries and Norway.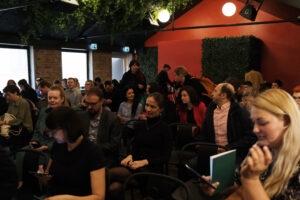 This year's topic was Advocacy for Social Inclusion: Tools and Strategies. Advocacy is a topic that came out high on the list of needs when NGOs were surveyed. And, given the massive influx of refugees coming from the war coupled with growing economic pressures, social inclusion is at risk. It made sense therefore to couple the topic with advocacy to strengthen the hand of those who wish to lobby for good.  
The programme brought together 45 participants from small to medium-sized organisations, who, for the most part, had very little experience with advocacy. The programme was designed very much as an introduction to advocacy.  In addition we had 35 other guests from NGOs, government and institutions.
The programme was organized by the Norwegian Helsinki Committee in collaboration with two Polish organizations: the Stephan Batory Foundation and Education for Democracy Foundation. It ran from June to October 2022, starting with a series of online seminars and culminating with a three-day event in Oslo.  
Laying the groundwork on advocacy through online events
The online sessions set the groundwork for the physical event. Seminars were held by leading academics and practitioners such as Prof. Marta Bivand Erdal, from the Migration Centre at PRIO, who held a seminar exploring the meanings of social cohesion. Prof. Peo Hansen, Professor of Political Science at ROMESO, Linköping University, Sweden,  presented the findings of his recent book, making the case that immigration of the kind seen during the 2015 migrant crisis is a net economic benefit to society, contrary to common opinion.  Kristin Hulaas Sunde, from Positive Comms UK, held a workshop on communicating with impact and storytelling.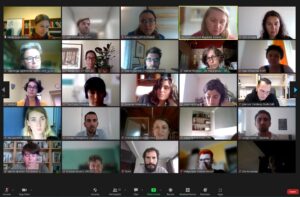 The Oslo Event
Opening speeches were held by Marianne Borgen, the Mayor of Oslo, Eivind Vad Petersson, State Secretary of the Ministry of Foreign Affairs, and Berit Lindeman, General Secretary of the Norwegian Helsinki Committee. All three used their speeches to underline the vital importance of civil society in Europe at this time when democracy is on the defensive.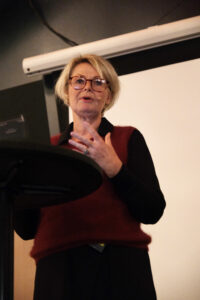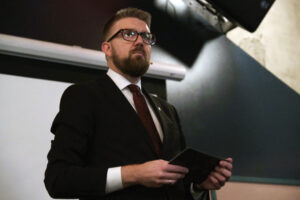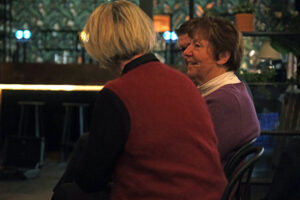 In the succeeding two days, a series of parallel workshops were held looking at advocacy from every angle. For the full agenda, see here.   
Looking at advocacy from every angle
Certain workshops focused on certain foundational aspects of advocacy. Gunnar Ekeløve Slydal of the Norwegian Helsinki Committee led a workshop on setting achievable targets, which Daniel Howden, lead at Lighthouse Reporting and former foreign correspondent for the Economist spoke on communicating with journalists, looking at how CSOs can tailor their messaging to amplify their impact and attract media attention to their causes. Andras Lederer of the Hungarian Helsinki Committee, building on his own experience trying to influence policy in Hungary, spoke of how to build cross-border advocacy alliances when the local or national stage is off-limits or hostile.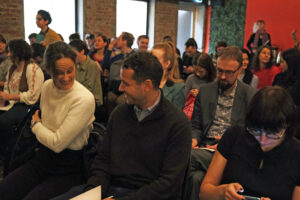 The second set of workshops highlighted situations unique to the Norwegian setting, but which have the potential to provide useful lessons for other contexts. Andreas Randøy from Greenpeace Nordic described how a grouping of NGOs took the Norwegian state to court over continued oil drilling in the Arctic. Dagfinn Hessen Paust, of the Association for Safer Drug Policies, shared the Norwegian experience of campaigning to decriminalize drugs—in which they very nearly succeeded. Mona Reigstad Dabour of the Norwegian Organisation for Asylum Speakers spoke of how they make use of individual cases to set the agenda in public debate.  
Finally, with participants full of ideas from the two days of thematic workshops, we had advocacy specialists Katarína Batková from Via Iuris and Štěpán Drahokoupil from Open Society Foundation Prague deliver a three-hour workshop on building an advocacy campaign. The key goal was to enable participants to identify needs and design their own campaign using a clear and structured method devised by the workshop leaders.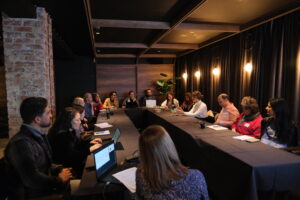 Study visits!
On the last day, participants had a choice between visiting:  
The

Norwegian Helsinki Committee

is a non-governmental organisation working to ensure that human rights are respected in practice. It was established by activists from across the political spectrum in 1977 and the name refers to the security and human rights agreement signed in Helsinki in 1975. NHC is a group of people devoted to the struggle for justice and freedom worldwide and they do this through monitoring, reporting, teaching and democracy support. 

 
OXLO:

Unit for Diversity and Integration

(EMI) of the City of Oslo was founded in the wake of the murder of a teenager by neo-nazis in 2001 and works to make Oslo a ceity where every inhabitant is equal, and where difference and diversity are a resource. In addition to its efforts in Oslo, symbolized mostly by the OXLO initiative of the "city for all" (Oslo Extra Large), it also participates in several international projects, such as the Rainbow Cities Network or the Intercultural Cities programme.

 

 

Human Rights House

– The first Human Rights House was founded in Oslo in 1989, during a time of great change and hope for human rights in Europe. Human Rights House Oslo is today home to six diverse organisations that champion a variety of thematic and geographical human rights issues. These range from women's rights in Norway, to the human rights situations of Tibet, Eastern Europe, and the entire African continent.