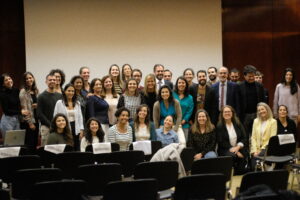 Facing Waste Management And Pollution In Portugal
The Active Citizens Fund focuses on citizen engagement and human rights protection, which include support for green actions and environmental awareness. Through its funding, it empowers individuals and organisations to take steps towards addressing climate change and pursuing eco-friendly practices. This results in a positive environmental impact all the while strengthening civil society.
The Liga-Ação Project is one of the many green initiatives supported by the Active Citizens Fund. It aims to meet the challenges of waste management and pollution in Portugal.
Norwegian Naturvernforbundet and Portuguese Zero Waste Lab are working together to develop a virtual sustainable initiative.
Our collaboration with Naturvernforbundet was and remains a great opportunity to learn together, and also inspire fresh perspectives… With them, we conducted virtual workshops as an important means to bring innovation across borders. Also sharing new techniques and ways to operate that are not so commonly used in Portugal.

– Zero Waste Lab
Naturvernforbundet, as a leading Norwegian environmental organisation, complements Zero Waste Lab's expertise with its broad understanding of sustainability and conservation issues. Together they are creating a dynamic partnership that can leave a lasting impression on waste management in Portugal.
Creating A Social Platform For Zero Waste Organizations
At the core of the Liga-Ação Platform: Towards Zero Waste project lies the establishment of a digital platform. Its primary purpose is to construct a virtual area for communication, as well as environmental, social, and political awareness. By facilitating interactions and dialogues among a spectrum of zero waste organisations, the platform fosters a large community dedicated to zero waste.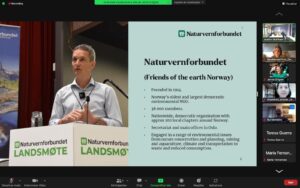 Currently, the platform has 354 members, and its community continues to grow steadily each week. All members can utilize a range of tools, resources, and connections that pave the way for more environmentally conscious decisions.
Fact Box: The Liga-Ação Platform: Towards Zero Waste
Grant: 67 492,04€
Duration: 16 months
Activities for a Green Portugal
A wide range of activities have also taken place – including campaigns, workshops and online meetings. Their first campaign for example, "March, Month of Bulk", supported bulk sector stakeholders so to raise awareness of bulk consumption in Portugal. This way, stakeholders and consumers learn to look away from a "take, make, dispose" way of thought.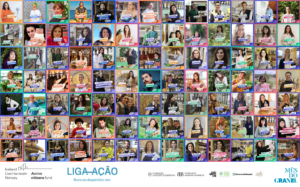 To widen the horizon of activities, Zero Waste Lab has also opened a library. The expectation is that the recommendations presented during the events and initiatives may positively influence green action initiatives in Portugal.
Long-Lasting Impact
The Portuguese project demonstrates a commitment to environmental sustainability. The Liga-Ação Platform is not just a digital tool: it is a movement that is shaping the future of Portugal's environmental landscape. With its growing community, influential campaigns, and commitment to sustainability, Liga-Ação is inspiring a generation of active citizens dedicated to creating a waste-free, circular economy. 
Interested in bilateral cooperation? Check out our list of open calls here. Looking for a partner? Find one in our database here.