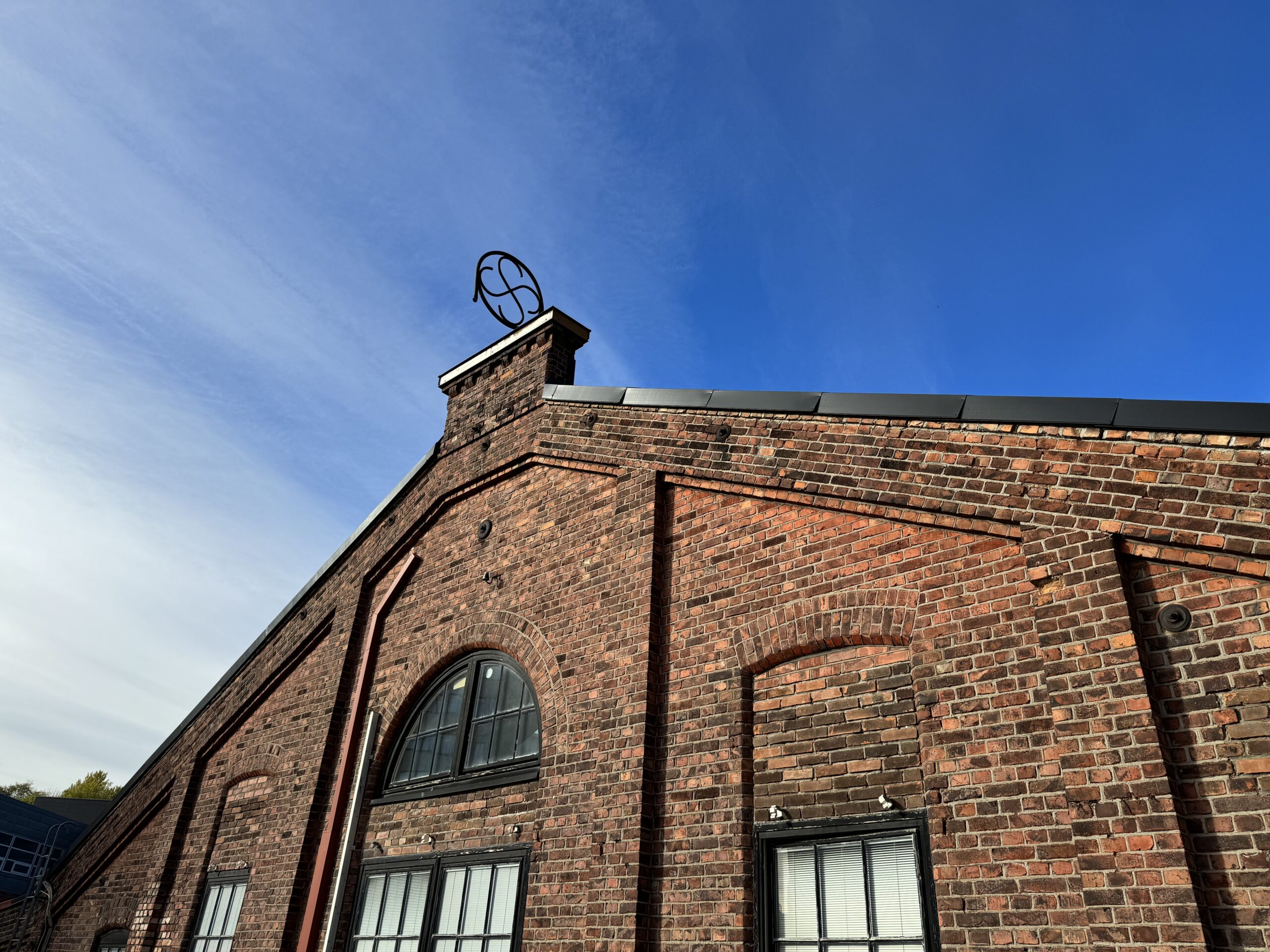 Nestled by the calm Aker river in Oslo, a vacant red-brick building stands, echoing the area's industrial past. Once a bustling nail factory, it has lain dormant for years. Now, three entrepreneurs, Anne, Guri, and Randi, are on a mission to breathe new life into this historic structure.
Their aim is to gather startups, craftspeople and artisans under one roof in a building they can use as both a workshop and a retail space. The one thing they all have in common? Sustainability must be their raison d'être.
A grant from the Active Citizens Fund gave the project's three founders the possibility to meet in person with a likeminded Czech organization, DialogCB, which specializes in sustainable repair and reuse.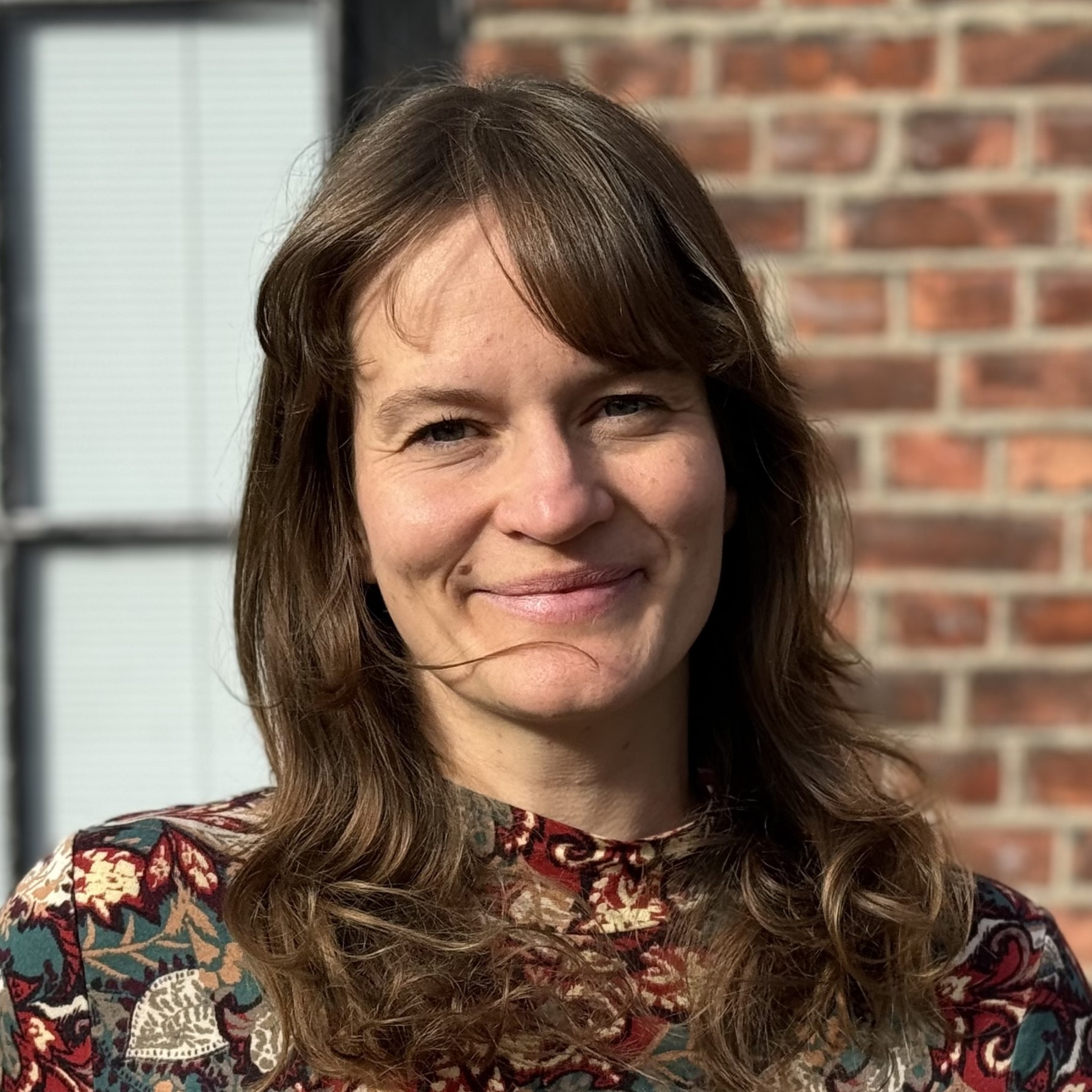 Anne Dubrau
Factory Manager at Nydalen Fabrikker
Winner of the "Green Citizen of the Year Award" in 2023
In September 2023, representatives from DialogCB came to Oslo to share their expertise. "We worked with DialogCB on problem-solving strategies for fixing clothes and other items, as well as on administrative processes and conceptualizing our factory setup," says factory manager Anne Dubrau.
Another trip, this time to Prague, is planned soon, to meet with eco-friendly enterprises in the Czech capital.
[dss-hidden]
It is much better and more efficient to work together to find good solutions and ideas, rather than facing it alone.Anne Dubrau, Factory Manager
FACT BOX: Circular House – share, lend, repair
Bilateral project between Nydalen Fabrikker, Norway and DialogCB, Czechia
Project type: Study trips Prague to Oslo and Oslo to Prague, workshop and seminar
Grant awarded: 7,500€
Project period: May 2023 – February 2024
Production Manager Guri Hummelsund underscores Nydalen Fabrikker's vision to offer a unique sustainable shopping experience, aiming to revitalize traditional crafts within a sustainable framework.
Our goal is to reindustrialize Norway. In practice, this means that we will bring back old handicrafts from the entire production chain, all while using sustainable practices.Guri Hummelsund, Production Manager
Anne, Guri and Randi are all highly optimistic about the Nydalen Fabrikker project. Their experience gives them ground to be. Their prior venture at Vollebekk Fabrikker was a resounding success, exceeding its initial two-year plan by thriving for five years. With the city advancing the demolition of the Vollebekk building, they found a promising new venue in the lively Nydalen neighborhood for their new endeavor.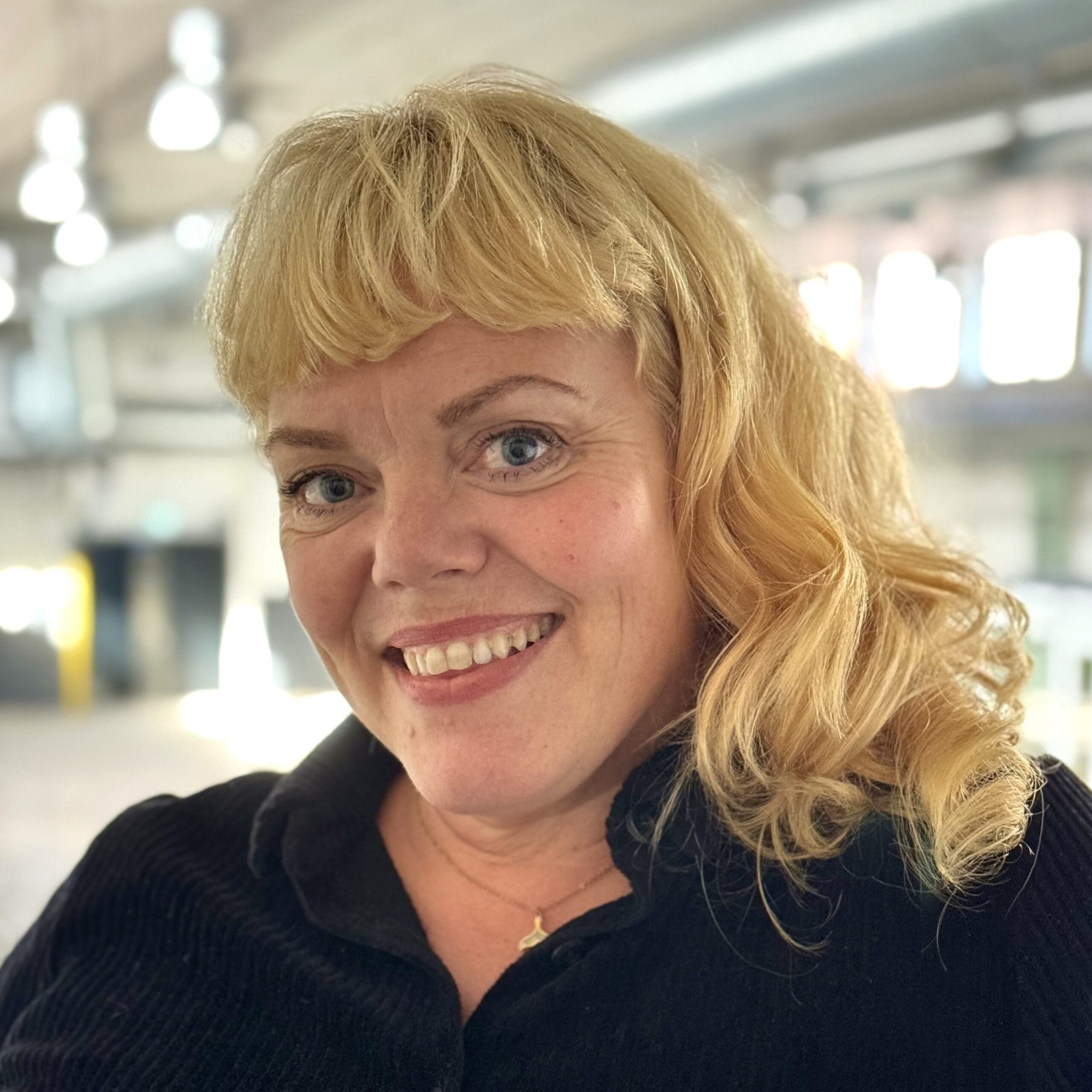 Guri Hummelsund
Production Manager at Nydalen Fabrikker
They view projects such as Vollebekk Fabrikker and Nydalen Fabrikker as vitally important. Such craft and retail hubs for small-scale actors fosters more innovation and green transformation within their communities, and also for sets a model for other collaborative urban developments.
As their current space undergoes restoration, anticipation for its grand opening at Nydalen is growing. The recent "Open Factory Days" event, which attracted 3,500 visitors over two days, clearly underscores the community's keen interest.
Inside Nydalen Fabrikker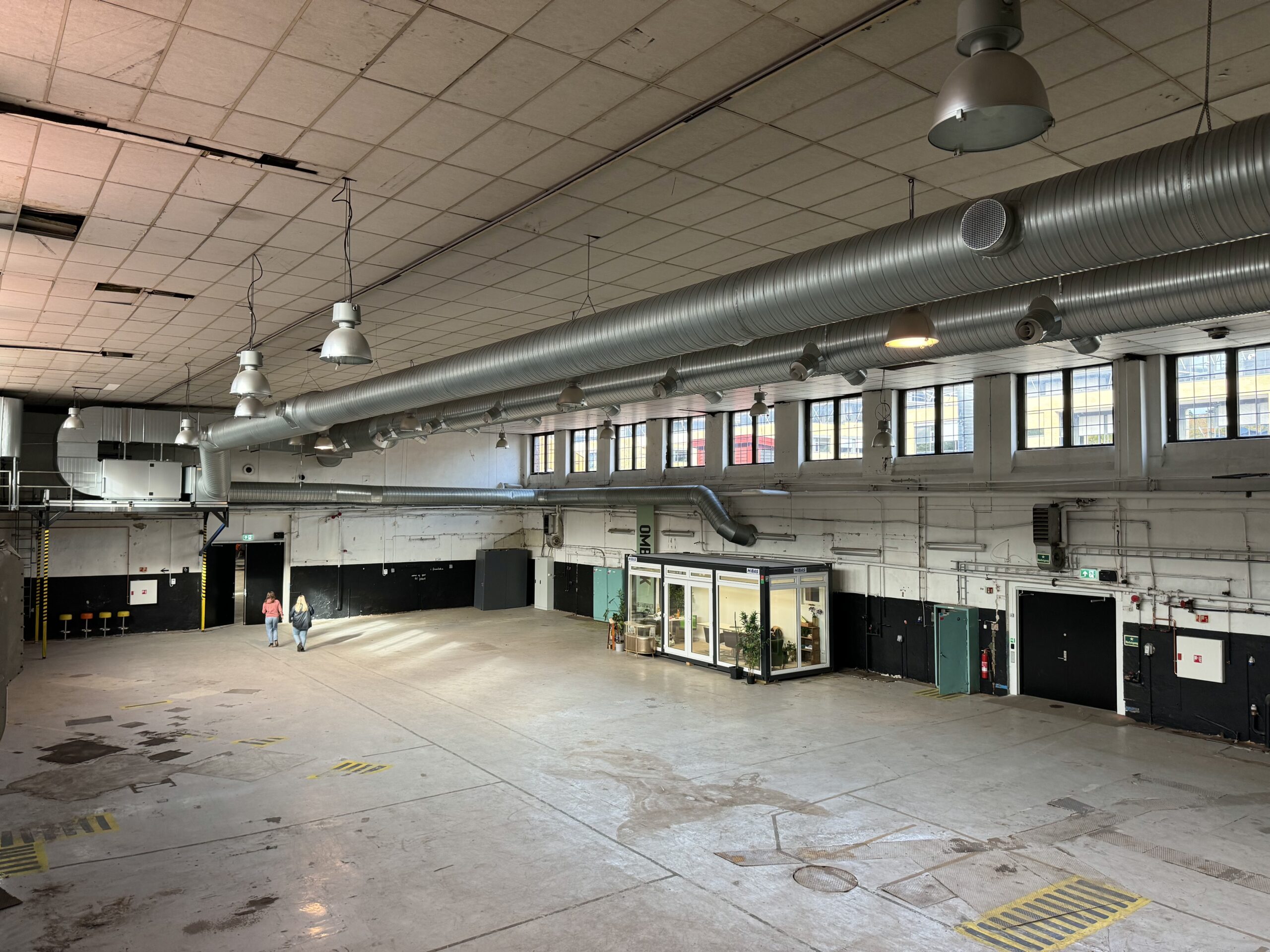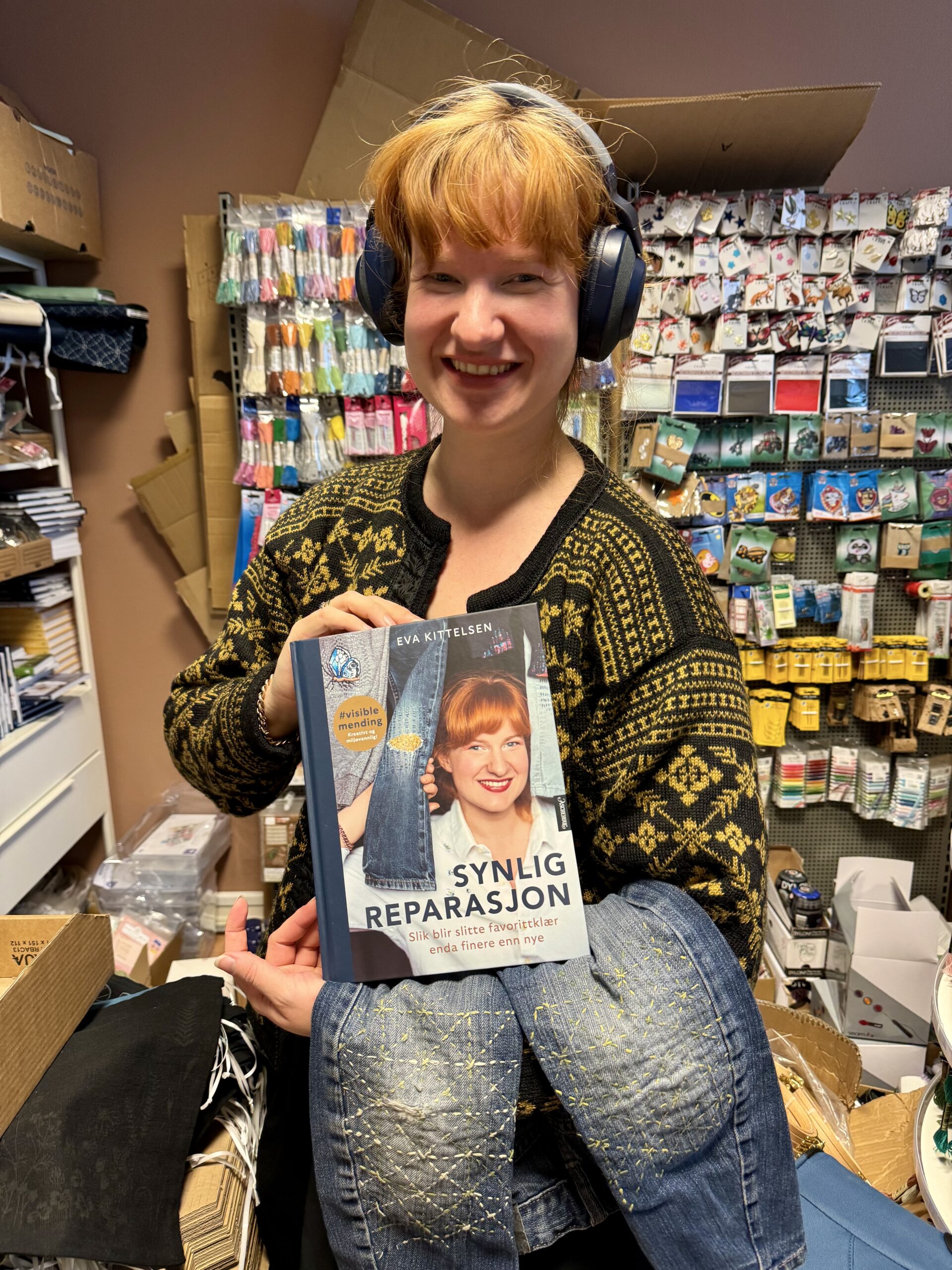 Local artist and activist Eva Kittelsen eagerly awaits Nydalen Fabrikker's opening. Her business, "My Visible Mend," focuses on creatively mending clothes while preserving their functionality and sentimental value.
"I aim to add more value to the items we cherish," she remarks, showcasing a pair of children's jeans she has mended and a book she authored on repairs.
Looking Ahead
The Factory Manager, Anne Dubrau, envisions Nydalen Fabrikker as more than just a space for repairs; the space will host a diverse range of events, from concerts to weddings. There are even plans for a sauna!
One thing is certain, with support from the Active Citizens Fund the exchanges of ideas with DialogCB have catalyzed the Nydalen Fabrikker project. As Nydalen Fabrikker gears up for its next phase, we wish them well in their endeavor to foster a sustainable community.
Interested in bilateral cooperation? Check out our list of open calls here. Looking for a partner? Find one in our database here.