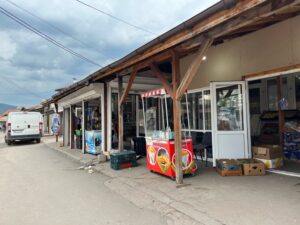 Dreams Fly Away to the South  
In the Roma neighbourhood of Kyustendil, a small town in the west ofin Bulgaria, a young Roma girl faced a difficult journey. Struggling with illness, doctors advised her to seek better health in the South. However, for a girl growing up in a segregated and isolated Roma community, this seemed like an impossible trip. It was as if, she thought, "her dreams flew away to the South".  
The volunteers who told the story are from LARGO (short for Liberal Alternative for Roma Civil Union Association) in Kyustendil. They work hard to lessen the burdens faced by Romani in Bulgaria and empower people in their community. Throughout, sharing personal stories about discrimination, segregation, and education hurdles. Their stories are quite telling.  
By supporting Romani in the small town, LARGO helped the young Roma girl during university applications. She was eventually accepted into a university in Spain, in the South, and has become an inspiring figure for others in her neighbourhood.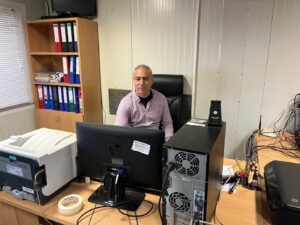 The Value of Empowerment  
The people in LARGO are also behind the "I Have a Dream" project funded by Active Citizens Fund Bulgaria. It is designed in partnership with Norwegian organisation KUN, aiming at female Romani empowerment. When asked about the overall project goal, an inspiring young volunteer named Ani noted that it is to:
    "show the girls here that they can be more than just good wives and good mothers"   
It is  crucial to empower Roma women, considering the obstacles they face in accessing education and employment opportunities. By combining empowerment with accessible healthcare and social services, a more equitable and inclusive society can take shape.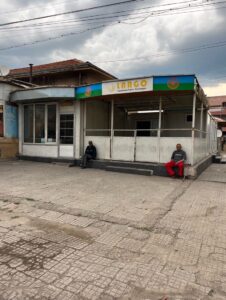 An International Commitment   
The idea behind the project is to create a supportive atmosphere within the Roma communities while also influencing public opinion. The task is to foster a deeper sense of respect for Roma women as individuals while equipping them with the necessary tools to assert themselves as active citizens. By empowering Roma women, this initiative aims to enable them to advocate for their rights, interests, and aspirations.  
KUN has extensive experience in empowering vulnerable social groups and is committed to protecting the rights of women and minorities. The bilateral engagements therefore facilitated the development of new advocacy methods implemented across six Bulgarian cities, providing a significant boost to female Roma empowerment.  
Unveiling the Untold Stories  
LARGO and KUN have, for example, made leaflets with stories about Roma women who have broken traditional societal and gender norms. The leaflets tell the tales of girls who have pursued education, moved abroad, and married later than is the norm among many Roma.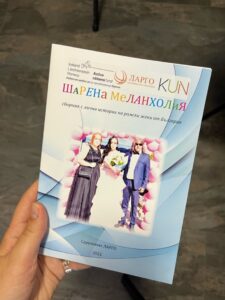 The leaflets were spread through social media and given to teachers to read in schools. Additional women's clubs and seminars have taken place, and LARGO is preparing for an art exhibition where Roma girls can showcase photos of what they personally view to be societal issues. 
Merely addressing policies is insufficient to improve the situation for Roma communities. It is essential to initiate change from the bottom up through various means such as education, social entrepreneurship, and training. LARGO, with its committed members and Norwegian KUN as a partner, are doing just that.    
Interested in bilateral cooperation? Check out our list of open calls here. Looking for a partner? Find one in our database here.