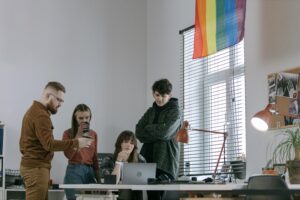 Seven countries offering personnel exchange opportunities 
Information webinar 20th March: Register here

Following the successful bilateral internship call by ACF Lithuania, seven other countries – ACF Cyprus, ACF Estonia, ACF Greece, ACF Latvia, ACF Malta, ACF Poland – National and Regional, and ACF Portugal – are now offering similar opportunities. Each country has its own set of rules and regulations, so be sure to check the links provided for each one. 
Max funding per project ranges from 2 500€ (Estonia) to 15 000€ (Malta). Some calls allow Norwegian entities to apply directly, while others require a local partner to send the application.  
Certain calls, such as those in Latvia and Poland, offer the opportunity to include a third-country organization in the partnership, such as Ukraine in Poland's case or Russia and Belarus in Latvia's. 
In addition to these personnel exchange opportunities, the calls still provide funding for other bilateral projects, such as workshops, seminars, and study visits. You can always find up to date information on calls on our open call page.  
Information webinar on March 22nd 
To help you navigate all of these opportunities, a webinar will be held on March 22nd. This will be a chance to learn more about each call and get your questions answered. Just make sure to register by March 20th to secure your spot! 
These opportunities can lead to exciting partnerships between European civil society organizations and promote closer bilateral ties. If you're looking for a partner, be sure to check out our database.  
Don't miss out on this opportunity to connect with civil society organizations across Europe! Don't hesitate to get in touch with us if you have any questions.