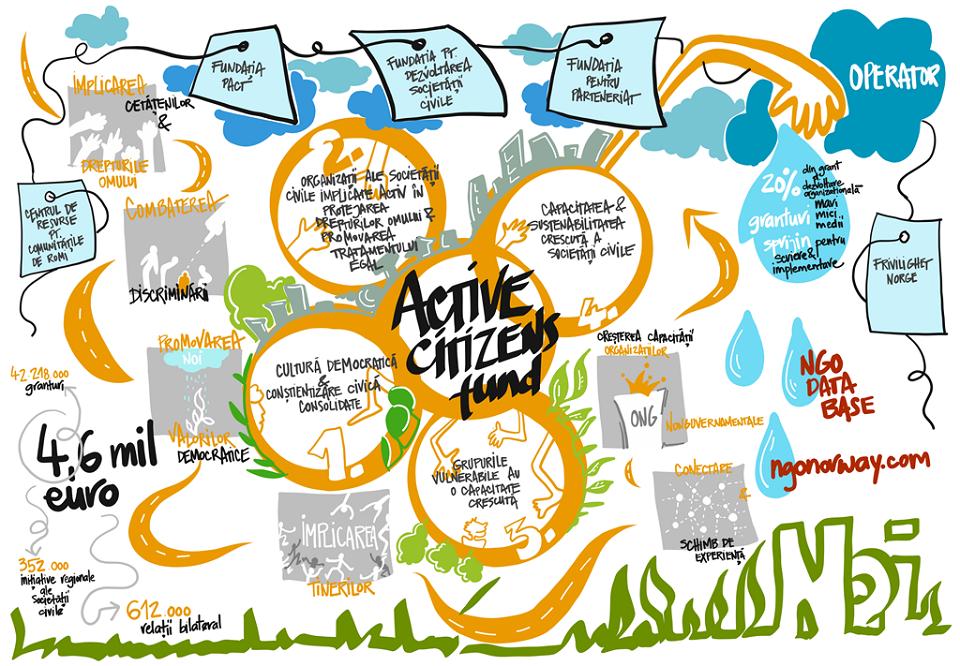 The aim of the seminar is to facilitate contact and discussions on opportunities for cooperation and partnership development between representatives of interested parties from Norway, Iceland and Lichtenstein and Romanian NGOs. The organizers will share information on the Active Citizens Fund Romania and will provide space to develop ideas that could turn into donor partnership projects to be submitted within the forthcoming calls of the ACF Romania.
The thematic foci envisaged for discussions and cooperation are:
Democracy, active citizenship, good governance and transparency
Human rights and equal treatment
Social justice and inclusion of vulnerable groups
Gender equality and gender-based violence
Environment and climate change
Preliminary agenda is available here.
The organizers are looking for at least 15 participants coming on behalf of organisations from donor states – Iceland, Lichtenstein and Norway and 20 participants coming from Romanian NGOs. Interested individuals are kindly asked to fill in the online registration form that can be found here.
The deadline for registration is September 17, 2019and the selected participants will be announced by September 20 at the latest.
Due to the limited number of participants whose travel, accommodation and meals costs can be covered, the organizers can invite only one participant per represented organisation. In case of too many registrations, a selection procedure may be necessary. Participants will be selected based on their interest shown towards priorities of the Active Citizens Fund Romania as well as their descriptions provided in the registration form. Priority will be given to representatives of organizations that were not previously involved in activities facilitating networking and bilateral relations development through the previous NGO Fund.
Accommodation and meals are coverde by the organizers. Travelcosts will be reimbursed.
More information and contact for the event can be found here.