How does a network of sister organizations such as SOS Children's Villages from Norway, Latvia, Bulgaria, Romania cooperate through the EEA and Norway grants to improve the lives of children?
SOS Children's Villages Norway and other member association of SOS Children's Villages in Central and Eastern Europe have a well-established, long term cooperation. A specific partnership took form in 2010 when funding became available under the EEA and Norway Grants 2009 – 2014 period. SOS Children's Villages Norway, the Central and Eastern European Regional Office of SOS Children's Villages International and nine SOS Member Associations from Estonia, Latvia, Lithuania, Poland, the Check Republic, Hungary, Romania, Bulgaria and Croatia made a mutual agreement to work together. They created the SOS project based on the EEA and Norway Grants.
The SOS organizations see the Grants as a unique chance for advancement and development of SOS values and principles. Besides, the bilateral relations between SOS Norway and its sister organizations from Central and Eastern Europe have been central for determining the building blocks of the SOS project.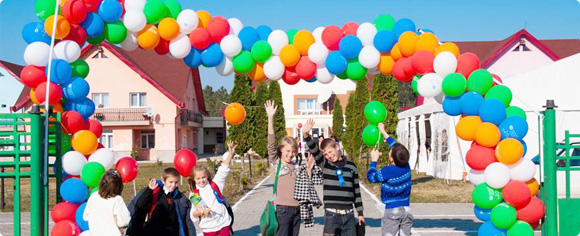 The main aims of the initative have been exchange and transfer of know-how between SOS Norway and its sister organizations and to define and expand new services for children and families at risk as well as to develop tools and methods that were the most likely to work in child care. From a total of 34 submitted projects, 9 were approved under the NGO programs in Latvia, Bulgaria, Hungary, Lithuania and Romania.
SOS Norway's role has not been limited to providing co-financing for projects with sister organizations. SOS Norway has been instrumental in providing knowledge on different aspects of SOS work-related activities and more general aspects of child care and civil society. An example of this was the management of volunteers in fundraising, principles of good governance and increasing the general understanding regarding the social services in Norway, establishing new contacts with other organizations (NGOs, state and municipality) and sharing of local practices.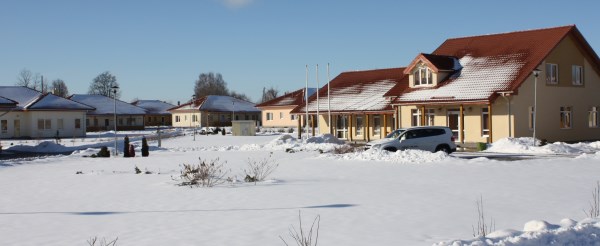 SOS Norway's aim has been to position itself as strong NGO working in the field of childcare and advocating for children's rights. Through 5 meetings and participation in matchmaking seminars organized by the Program operators of the EEA Grants in Latvia and Bulgaria, SOS Norway has managed to engage SOS sister organizations in face-to-face discussions on bilateral ideas and cooperation.
SOS Norway also hosted 3 project preparatory visits – from SOS Estonia, SOS Romania and SOS Latvia – where the terms of collaboration within projects were discussed and agreed. They assisted SOS Bulgaria in increasing their capacity in fund-raising, shared Norwegian experience with colleagues from Latvia regarding promoting security for young people in alternative care and helped SOS Romania to increase the understanding of public authorities regarding the role of NGOs in the alternative care of children and encouraged them to become more open to an effective partnership with NGOs.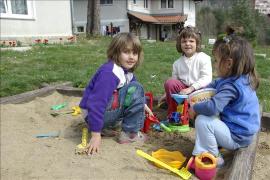 "Learning about aspects of alternative child care in 9 Central and Eastern European countries, increased the collaboration with other SOS Member Associations, strengthened our position as a strong NGO and increased the visibility and credibility of SOS Norway" sounds the testimony of SOS Norway.
Read more about the NGO-programmes 2009 – 2014 in Latvia, Bulgaria and Romania.
Read more about the EEA and Norway Grants 2014 – 2021 here and here.
Photos curtesy of SOS Children's Villages International and national offices.