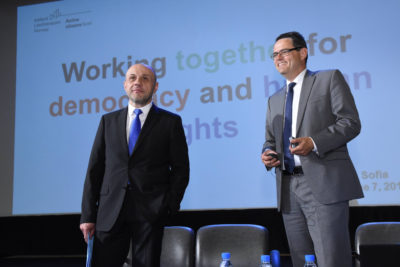 Official launching of the Active Citizens Fund in Bulgaria; Sofia, 7 June, 2018. On the photo: Tomislav Donchev, Deputy Prime Minister of Bulgaria and Sjur Larsen, Director for Central Europe and EEA Grants in the Norwegian Ministry of Foreign Affairs[/caption]
More than 300 representatives of civil society organizations in Bulgaria attended the official launch of the Active Citizens Fund in Sofia on 7 June.
"The civil sector in Bulgaria is experiencing hard times but the Active Citizens Fund is a great opportunity for development of common civic activities", Deputy Prime Minister Tomislav Donchev said in his welcome address to the participants in the event.
Mr Sjur Larsen, Director for Central Europe and EEA Grants in the Norwegian Ministry of Foreign Affairs addressed the Bulgarian audience. "NGOs that are an independent force are in a unique position to promote ideas, values and also accountability from the government. When we as Norway, through the EEA Grants promote civil society all across Europe, we are building on our own experience. The role of civil society in Norway as a watchdog, as a consultative body and in engaging citizens has been and continues to be of great importance for our society. NGO involvement and engagement help us reach good compromise, find good solutions and focus on the common good for everybody'', Larsen said.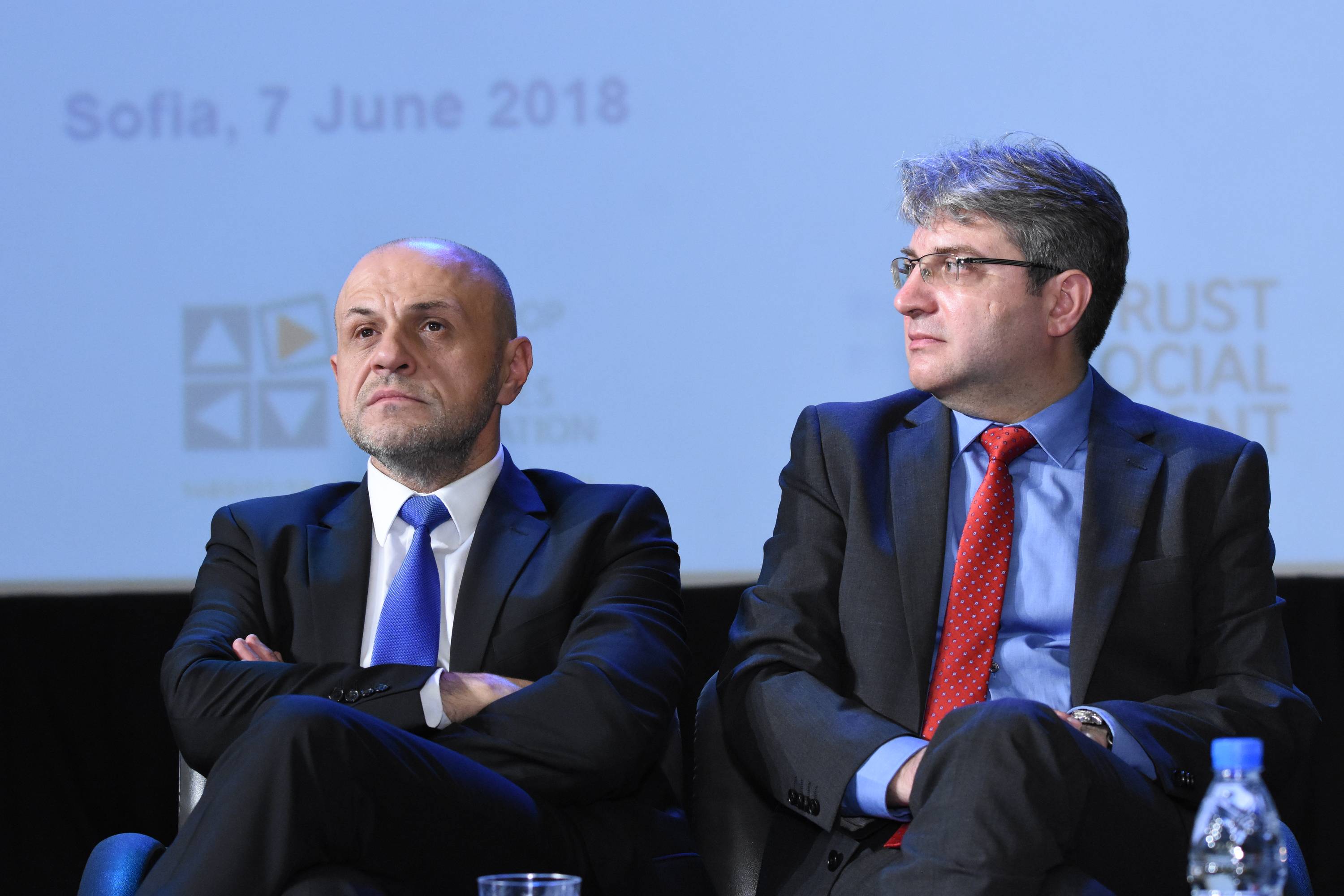 Georgi Stoytchev, Executive Director of Open Society Institute, described the context in which the ACF will run in Bulgaria.
"The majority of Bulgarian citizens are not convinced that democracy is the best form of governance. The majority feel underrepresented in the democratic institutions. A large number of Bulgarians, approximately 80%, shy away from any organized form of association. They are not members of any organization. The Active Citizens Fund aims at addressing this civic passivity", he said.
Elitsa Markova, Programme Manager of the Fund for Bulgaria, announced the main priorities: improving democratic and civic culture and awareness, enhancing support for human rights, empowerment of vulnerable groups, boosting the contribution of civil society organizations to gender equality and prevention of gender-based violence, boosting the involvement of citizens with environment protection with regard to climate change,  building the capacity and sustainability of  the civil sector, including civil society organizations.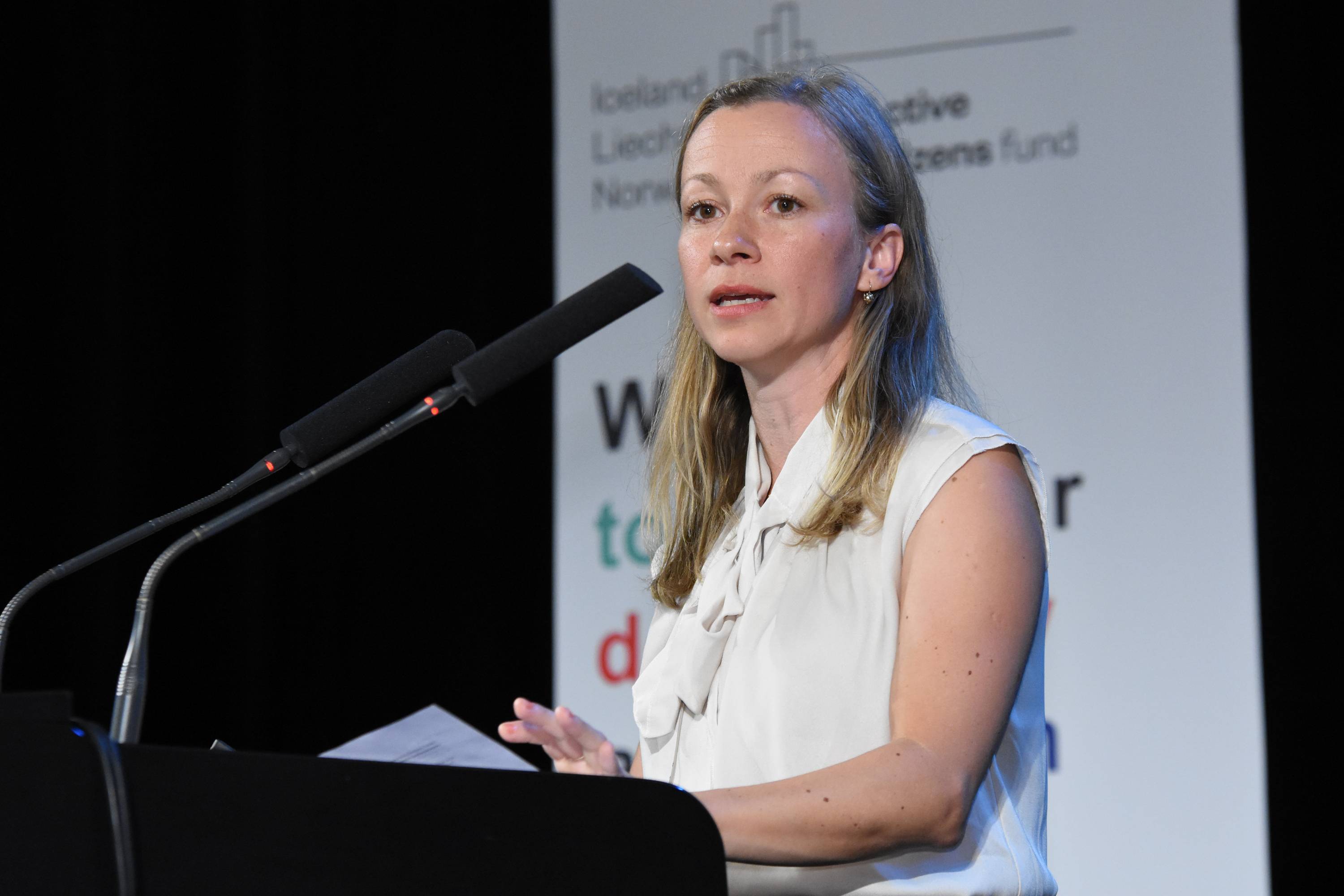 Read more about the priorities under ACF Bulgaria here.
Csilla Czimbalmos, Senior adviser, Norwegian Helsinki Committee, presented the opportunities for partnership projects between NGOs from Bulgaria and Norway.
The Open Society Institute – Sofia Foundation (OSI – S) and its partners – the Workshop for Civic Initiatives Foundation (WCIF) and the Trust for Social Achievement Foundation (TSA) hosted the official launch and are fund operators in Bulgaria.