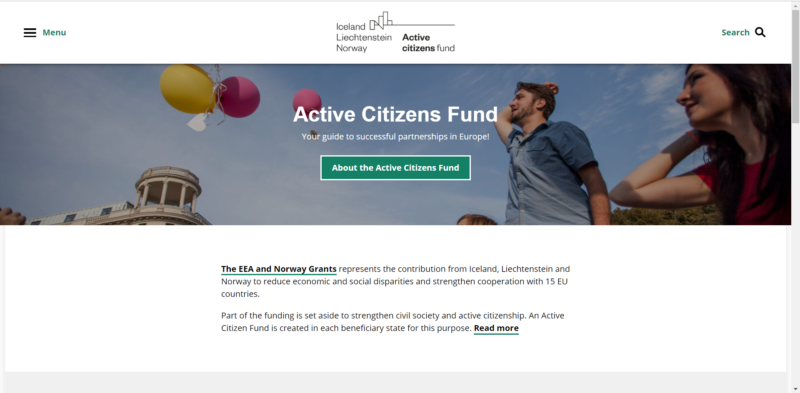 We are proud to finally launch our new and upgraded website for the Active Citizens Fund. Hopefully this will be your guide to successful partnerships in Europe.
If you need information about the Active Citizens Fund or practical advice and inspirational stories about how to become a partner, this is where you find it.
The webpage also gives you access to a brand new database of organisations where you can search for a potential partner or register your organisation as one. If you are interested in a partnership under the Active Citizens Fund we strongly encourage you to register here.
If your organisation already had a profile, or you wish to search for an organisation, in the old database it will be accessible for browsing until the 31st of December 2018 here. After this date all information will be deleted.
Please take note that if you already have a profile in our old database of organisations, this will not be atomatically transfered over to the new database due to new privacy protection regulations. If you are still interested in having your organisation listed as a potential partner under the Active Citizens Fund, you need to register in the new database.
If you have any feedback or problems, please send us an email on acf@nhc.no. We look forward to hear what you think!