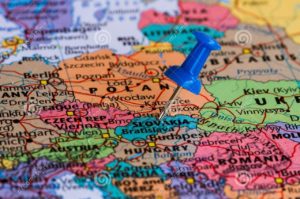 Increasing citizen participation in civic activities and support for human rights and civic education, vulnerable groups empowerment, strengthened civil society advocacy and watchdog role or enhanced capacity and sustainability of civil society are the key themes addressed by the ACF – Slovakia grant programme in the third round of announced calls. NGOs can apply for funding for their projects from January 26, 2021 until the dealdine April 29, 2021.  
"These calls are focusing on the active involving of citizens in the decision-making process and the creation of the public policies, improving the public administration, strengthening the human rights protection, improvement of the civil education and strengthening of the position of vulnerable groups in the society. The programme is also supporting the bilateral liaison between the slovak organizations and the donor state partners," explains Peter Medveď, director of the Ekopolis Foundation, which together with the Open Society Foundation and the Carpathian Foundation manage the Active Citizens Fund – Slovakia programme. 
Deadline for applications: April 29, 2021.
Cooperation with donor country entities is ecouraged.
More information about the priorities and application procedures can be found here.
For more information about the Active Citizens Fund Slovakia visit their homepage.