Croatia
Total allocation: €103.4 million • Allocation to Active Citizens Fund: €8.5 million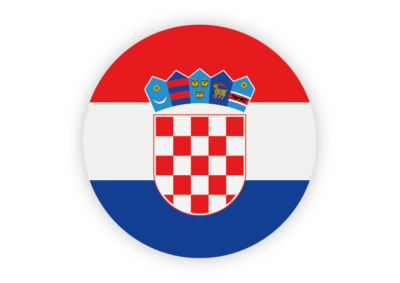 Program support areas
Active Citizens Fund priority areas of support are:
Democracy, active citizenship, good governance and transparency,
Human rights and equal treatment through combating any discrimination on the grounds of racial or ethnic origin, religion or belief, gender, disability, age, sexual orientation or gender identity,
Social justice and inclusion of vulnerable groups,
Gender equality and gender-based violence,
Environment and climate change.
Programme is based on common values of respect for human dignity, freedom, democracy, equality, the rule of law and the respect for human rights including the rights of persons belonging to minorities.
Program outcomes
Expected outcomes of the ACF in Croatia are:
Strengthened civil society watchdog/advocacy role;
Increased support for human rights, rule of law and good governance
Strengthened democratic culture and civic awareness and engagement
Enhanced capacity and sustainability of civil society (organisations and sector)
Enhanced collaboration between Croatia and donor state entities involved in the Programme.
Strengthened regional (cross-border) cooperation in the civil society sector.
Fund Operater will provide financial assistance of the Fund for projects addressing at least one of the above-mentioned outcomes in programme priority fields.
In addition, the Programme in Croatia shall address the following country-specific areas and concerns:
Strengthen the capacity and sustainability of the civil society sector;
Improve outreach to under-served geographic areas and target groups;
Empowerment and inclusion of vulnerable groups, including Roma;
Promote initiatives strengthening inter-cultural dialogue with special emphasis on national minorities,
Promote initiatives aimed at intergenerational cooperation
Program specifics
Six public calls for five types of grants will be available through Active Citizens Fund in Croatia in the period 2020 – 2022:
micro and ad-hoc action projects (ongoing call for rapid funding up to 5000 euro)
large projects (multi-year projects from 90 000 to 150 000 euro in all priority program areas)
sectoral innovation projects (three-year-long projects up to 200 000 euro to strengthen sub-sectors of civil society)
medium projects (two different lots depending on organizations' annual turnover)
small projects (two calls for grants from 5000 to 15 000 euro to small community-based organizations in all priority program areas)
Bilateral cooperation
Special call is planned for the implementation of additional activities of supported projects that will include bilateral partnership with entities from donor countries (Island, Lichtenstein and Norway). A total of € 85,000 is allocated to support bilateral cooperation initiatives.
Bilateral cooperation refers to networking, exchange, strengthening cooperation, sharing and transfer of knowledge, technology, experience and best practice between NGOs in Croatia and entities in the donor states. Search for partners prior to or during the preparation of a project proposal, the development of such partnerships and the preparation of an application for a donor partnership project to be submitted under the ACF open calls, also enhances bilateral cooperation.
Fund Operator
Active Citizens Fund 2014-2021 in Croatia is operated by Community Foundation Slagalica from Osijek in consortium with SOLIDARNA – Foundation for Human Rights and Solidarity from Zagreb, Association for Civil Society Development SMART from Rijeka and CNVOS – Centre for Information Service, Co-operation and Development of NGOs from Ljubljana (Slovenia).
Email: podrska@acfcroatia.hr
Phone: +385 31 213 255