Latvia
Total allocation: €102,1 million • Allocation to Active Citizens Fund: €8,5 million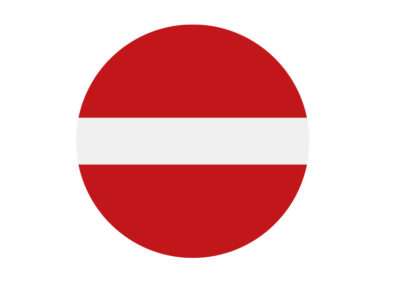 The objective of the Active Citizens Fund in is – civil society and active citizenship strengthened, and vulnerable groups empowered.
Projects shall seek to develop the long-term sustainability and capacity of civil society, strengthening its role in promoting democratic participation, active citizenship and human rights. The fund supports projects that contribute to the following areas:
Democracy, active citizenship, good governance and transparency;
Human rights and equal treatment through combating any discrimination on the grounds of racial or ethnic origin, religion or belief, gender, disability, age, sexual orientation or gender identity;
Social justice and inclusion of vulnerable groups;
Gender equality and gender-based violence;
Environment and climate change.
Program structure
The Active Citizens Fund will focus on four programs:
Program specifics
The funding will be available through open calls and two pre-defined projects. According to individual needs, project applicants will be able to choose between various project types:
Strategic projects with a systemic vision on their importance and long-term impact on strengthening the participation of Latvian civic society and individuals, and the empowerment of vulnerable groups.
Capacity projects – for activities focusing on strengthening, cooperation and networking of civil society organizations, informal civic society groups, and active individuals; as well as on the development of financial sustainability of organizations.
Action projects for implementation of current and urgent initiatives to ensure advocacy and implementation of civic activities.
Awareness-raising campaign on democracy and the role of people in it.
Pre-defined projects will be implemented by the organizations of the NGO Consortium:
Research paper on CSOs sector in Latvia 2020-2024. The project aims to obtain and analyze reliable data on civil society sector in Latvia, its development and necessary legal and financial improvements of the sector. The project promoter is Civic Alliance Latvia.
Civic Competences Academy "Change Maker" – in 2021/2022, in all five regions (Kurzeme, Zemgale, Vidzeme, Latgale, Riga & Riga Region) of Latvia, the 8-months training course in civic competences will be organized. It will be available in three different courses divided by participant category and experience in civic activities: (1) new or young activists, (2) existing CSO leaders and (3) officials. The Academy will be coordinated by the Latvian Rural Forum in cooperation with Dienvidlatgale NGO Support Centre, Kurzeme NGO Centre, Civic Alliance Latvia, Valmiera Region Community Foundation and Zemgale NGO Support Centre.
Fund operator
The fund is operatoed by an NGO consortium formed by six experienced Latvian civil society organizations: Civic Alliance-Latvia, Latvian Rural Forum, Dienvidlatgale NGO Support Centre, Kurzeme NGO Centre, Valmiera Region Community Foundation and Zemgale NGO Centre.
Email: pasts@activecitizensfund.lv
Phone: +371 242 455 80